---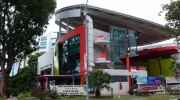 WOODLANDS CC
1, Woodlands Street 81, #03-03, Singapore 738526.
Tel: 6368-9938/
---
INSTRUCTOR
Razali Hussein Sensei, current instructor for Woodlands CC, is a family man with 3 children whose interest is staying fit and healthy. He is friendly in nature and approachable. In 1980-87, he was trained in Shitoryu Karate before he joined Ki-Aikido Singapore in 1992 to study under Francis Chong Sensei, Chief Instructor for Ki-Aikido Singapore, and since then he has never looked back.
Hussein Sensei, also had attended various Ki-Aikido workshops conducted by the late Iwao Tamura Sensei and Taketoshi Kataoka Sensei, in the early years of Ki-Aikido Singapore. In 2000, he shouldered more responsibility to oversee all training in Singapore while CI, ACI and other Instructors were attending the World Camp World Camp in Ki Society H.Q. Tochigi-Ken, Japan.
Along with Francis Chong Sensei, Alice Sensei and a few others, he was actively involved in setting up training venue at Changi Simei CC and Woodlands CC. He is very engaged in Shin Shin Toitsu Do.
CLASSES
Adult Class: To be confirmed.
Children Class: Nil
Day/Time:
To be confirmed.
Demonstration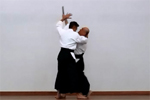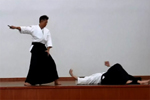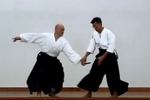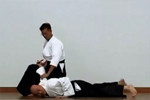 ---
Training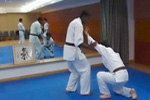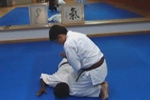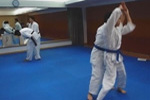 – Kyu Levels practising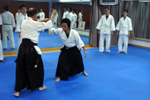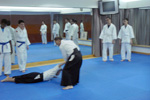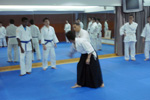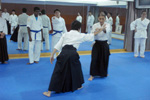 – Razali Hussein Sensei giving some pointers.
---