---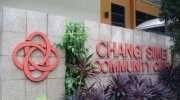 CHANGI SIMEI CC 10 Simei Street 2, Singapore 529915.
Tel: 6781-6058
---
INSTRUCTOR
Bill Quek Sensei, current instructor for Changi Simei CC, has a warm, caring and approachable personality. He gets on well with young children as well as the adults participants in his classes. He is the first batch of trainees to train under Chief Instructor (CI), Francis Chong Sensei in the way of Shin Shin Toitsu Aikido and Shin Shin Toitsu Do, when it was formally established in Singapore in 1987. During the early years, Bill Sensei has also attended various Ki-Aikido workshops in Singapore, conducted by the late Iwao Tamura Sensei and Taketoshi Kataoka Sensei.
There was a period where Bill had to put his training on-hold due to overseas work assignment. In 1991, he was back training occasionally with Francis Chong Sensei. In year 2000, together with CI and ACI, Bill Sensei attended the World Camp held at Ki Society H.Q. Tochigi-Ken Japan, with the honour of meeting/attending seminars by Founder of Ki Society i.e. Master Koichi Tohei.
In 2009, upon the request of CI, Bill Sensei was back training with the organisation and later assigned as instructor for Changi Simei CC, taking the opportunity to teach a new generation of Ki-Aikido enthusiasts and share his love for the Art and hopefully, spark the joy of Ki-Aikido in others.
CLASSES
Adult Class: 12 years old and above
Children Class: 5 to 11 years old
Day/Time:
1) Sunday, 1.45pm – 3.15pm (Children's Class)
2) Sunday, 3.30pm – 5.00pm (Adult's Class)
Frequency: 1 session once a week, except Public Holidays and Eve of Public Holidays
Venue: Level 5, Multi Purpose Hall
Fees:
S$120 for 12 sessions (Passion Member)
S$130 for 12 sessions (non-Passion Member)
Training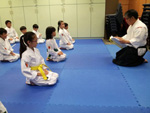 – Bill Sensei guiding his students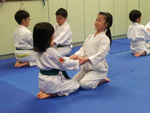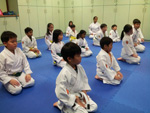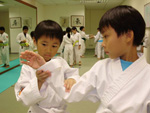 – Kids Class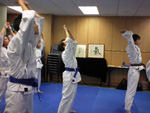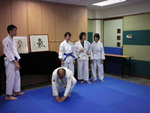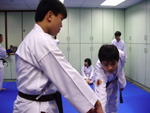 – Adult Class
---