---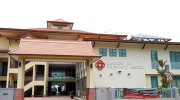 KAMPONG UBI CC
10, Jalan Ubi, Singapore 409075.
Tel: 6742-3564/Fax: 6747-2749.
Training Room: Dance Studio, Level 1
Click here to view map
---
ABOUT INSTRUCTOR-IN-CHARGE
Jonathan Anthony Neo Sensei, current Dojocho for Kampong Ubi CC, is a meticulous individual with interest in the Martial Arts, Fitness and Health. From 1982, he explored the realms of Jujitsu, Karate and TKD but remained a free spirit till he found Ki-Aikido Singapore in 1993, since then a student of Francis Chong Sensei. Was formerly the Dojocho for Changi Simei CC till he was reassigned to Kampong Ubi CC.
Besides attending various Ki-Aikido workshops conducted by the late Iwao Tamura Sensei and Taketoshi Kataoka Sensei in Singapore, he's the only Yudansha who had participated in the Ki-Aikido International Taigi competition held in H.Q. Tochigi-Ken Japan. In 2000, together with CI and ACI, Anthony Sensei attended the World Camp held at Ki Society H.Q. Tochigi-Ken Japan, with the honour of meeting/attending seminars by Founder of Ki Society i.e. Master Koichi Tohei.
His other disciplines now, includes Krav Maga but primarily Unarmed Combat.  He still looks into documentations for self development and engages in intellectual exchanges with friends in the disciplines of Wing Chun, Southern Praying Mantis and MMA. As a Trainer, he has acquired various certifications between 2005-2010, such as Method of Instructions, Coaching for Performance & Development, Facilitation for Team Learning, Problem Solving with Critical Mind and etc, which he can utilise in conducting innovative and engaging lessons.
ABOUT CLASSES
Adult Class: 12 years old and above
Children Class: Nil
Day/Time: Wednesday, 7.30pm-9.00pm (Adults, mixed level)
Frequency: 1 session once a week, except Public Holidays and Eve of Public Holidays
Fees:
S$80 for 8 sessions (Passion Member)
S$100 for 8 sessions (non-Passion Member)
Trainer's No: 9857-2027 (Jonathan Anthony Neo Sensei)
---
SEPTEMBER 2013 – Training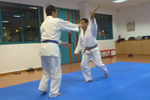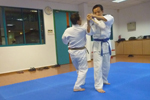 - 5th Kyu experiencing Tanto Dori for the first time (Yokomen-uchi Shihon Nage)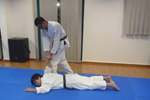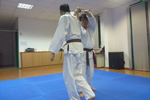 - Practicing Tanto Dori
---
MARCH 2013 – Self Defence Demostration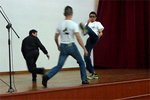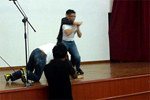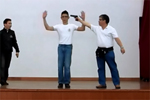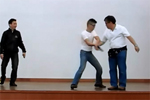 - Participants wore the rarely seen White Tee of Ki-Aikido Singapore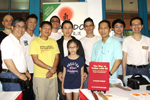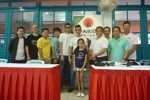 - Thanks to all who were present.
---
JULY 2012 – Training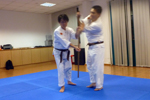 - Practicing Jo Dori
---
JULY 2006 – Martial Arts Night Demostration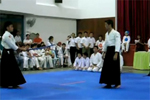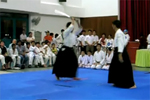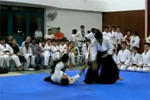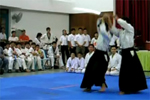 ---